About: RHLD
The Regulatory Health Link Division (RHLD) of the Arkansas Insurance Department, was established to provide regulation and guidance in relation to the federal health insurance market reforms enacted under the Patient Protection and Affordable Care Act of 2010 (ACA), and other federal laws and regulations. RHLD also performs a critical role in protecting the rights of Arkansas insurance consumers by serving as liaison with the Arkansas Health Insurance Marketplace, Arkansas Department of Human Services, the federal Centers for Medicare & Medicaid Services, and the Center for Consumer Information and Insurance Oversight.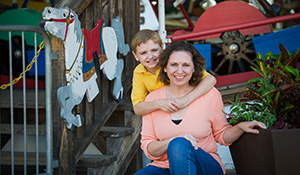 RHLD is responsible for reviewing, and applying state and federal standards necessary for inclusion in health insurance plans, especially those standards related to ACA. Additionally, RHLD monitors Health Insurance Marketplace certified health insurance plans to ensure access, affordability, quality and choice for Arkansans. RHLD is also responsible for licensing individuals wishing to provide customer service to individuals and employers seeking information about health insurance plans available on the Health Insurance Marketplace. Finally, RHLD ensures that individual Arkansans seeking information about their health insurance options, or needing assistance in connecting to the federal Health Insurance Marketplace, are given accurate and dependable information.
For more information call the Arkansas Regulatory Health Link Division at (501) 683-4170.