<![if !vml]>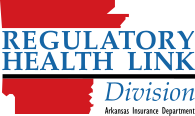 <![endif]>
Contact Information Change Process
The Contact Information Change Process is meant for licensed Agent/Brokers and Guides (term used collectively for Guides, CACs and Navigators etc.) only.
The name, e-mail address, phone number and location displayed on the interactive map are sourced from the Arkansas License Application form. The details preferred for display are the business address, the business phone and the business email, when available.
The contact information is refreshed periodically.
If you need to correct your contact information, it is preferred that you update it electronically  by following instructions within this webpage.
Per Arkansas insurance laws you are required to report contact information changes within 30 days of the change.